Even with your family's traditional dessert recipes in demand, you can insert some new and healthier desserts this Thanksgiving.
Get all the recipes here:
Pumpkin Pie with Whole Wheat Crust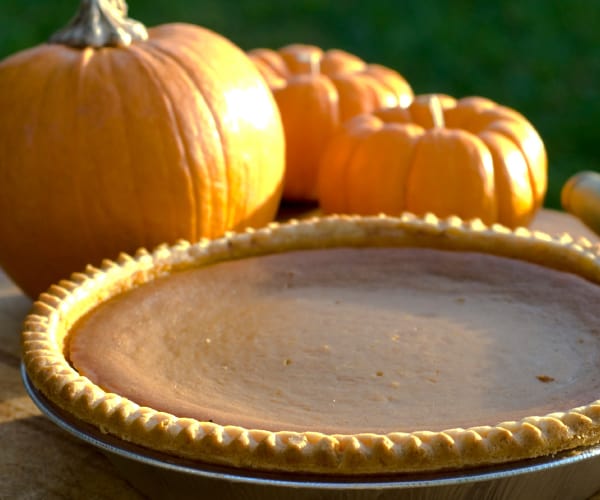 This is the real deal here: a sweet, spiced pumpkin custard with a tender crust that will certainly appease any pumpkin pie devotees. It's not as sweet as store-bought pies, and the crust is far more interesting than a conventional frozen or prefab pie crust made with all-purpose flour. Our version combines whole wheat flour with old-fashioned oats and ground almonds to create a shell that's hearty without being too dense.
Pecan and Sweet Potato Pie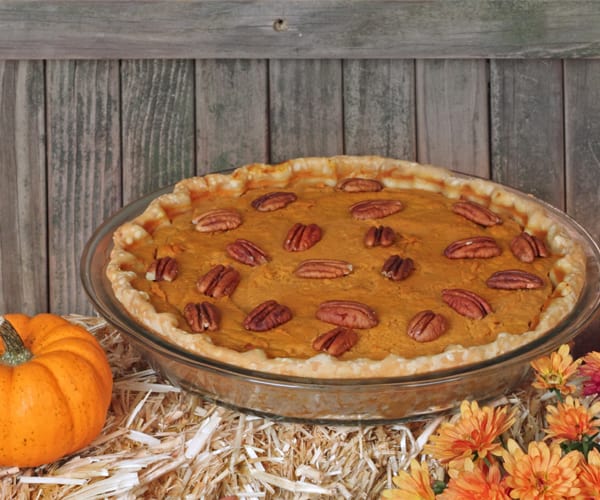 This one's for those who waver between the pumpkin or sweet potato and pecan pies at the dessert table… and end up getting slice of each because they just can't choose one. Instead of granulated sugar and corn syrup, our version is sweetened with pure maple syrup, dates, and sweet potatoes. A touch of ginger adds a spicy, autumnal note and makes this pie unique.
Banana Honeymoon Shakeology Pie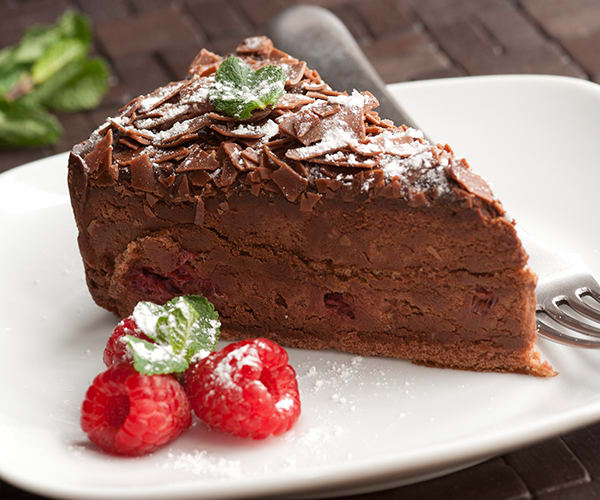 Banana cream pie, anyone? Even better: Peanut butter and chocolate banana cream pie! We snuck in extra protein with two scoops of Chocolate Shakeology… not that anyone's counting macros on turkey day, but still. A high-protein dessert for less than 300 calories per slice is called winning.
Pumpkin, Pumpkin, and More Pumpkin Recipes
Pumpkin Coconut Custard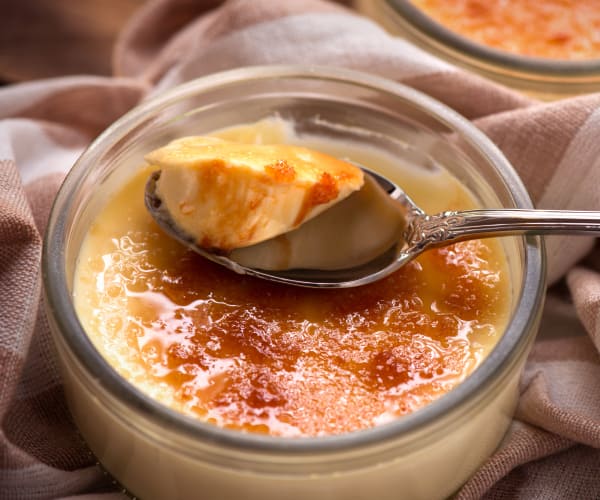 This elegant, slightly exotic-tasting number is ideal for more formal dining (read: the adults' table) when you plan to serve dessert as the final course. These tender, creamy custards are baked in individual ramekins — perfect because no one will want to share the addictive combination of coconut and pumpkin spice.
Pumpkin Cookies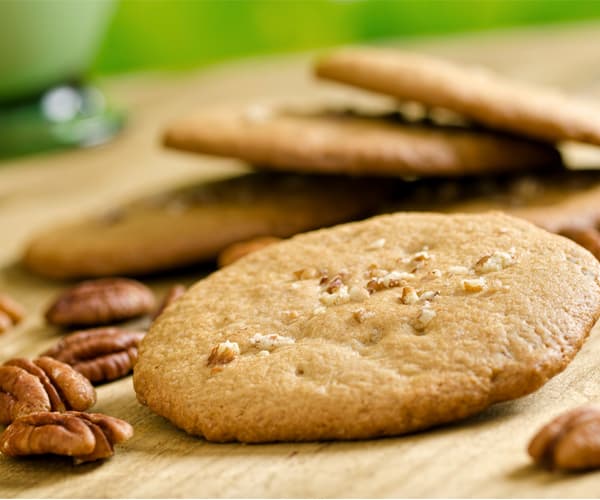 These cookies are like handheld crust-free mini pumpkin pies. Created with the familiar flavors of the quintessential Thanksgiving pie, you get pumpkin, cinnamon, ginger, and cloves studded with chopped pecans for extra richness.
Pumpkin Bread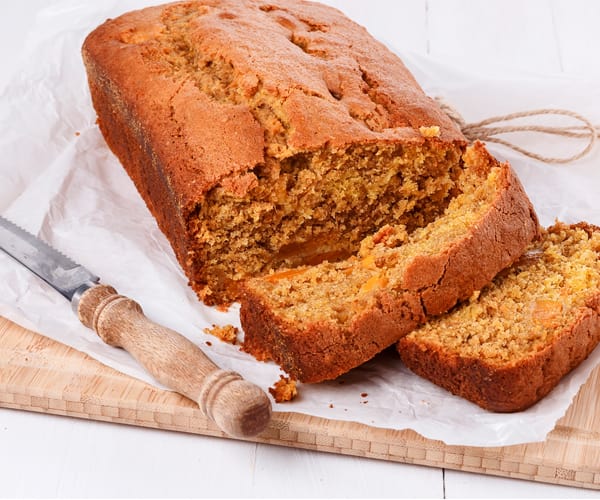 Paleo pumpkin bread may not sound like the treat your kid brother and uncle will be vying for the last piece of, but this bread simply uses coconut oil instead of vegetable oil or butter, and a mix of almond and coconut flours instead of white flour. You get the same moist pumpkin puree, pumpkin pie spices, and extra cinnamon that you'd expect from this seasonal staple.
Peanut Butter (and Pumpkin) Shakeology Cups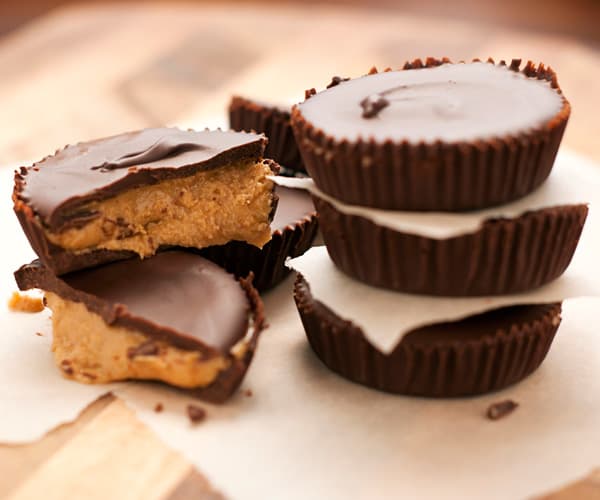 So this one seems like it might make more sense for Halloween, but the chocolate-covered peanut butter gets moisture (and a boost of fiber and vitamin A) from pumpkin puree — this also brings it closer to the texture of the peanutty goo that's inside the brand-name peanut butter cups.
Apple Recipes
Apple Crisp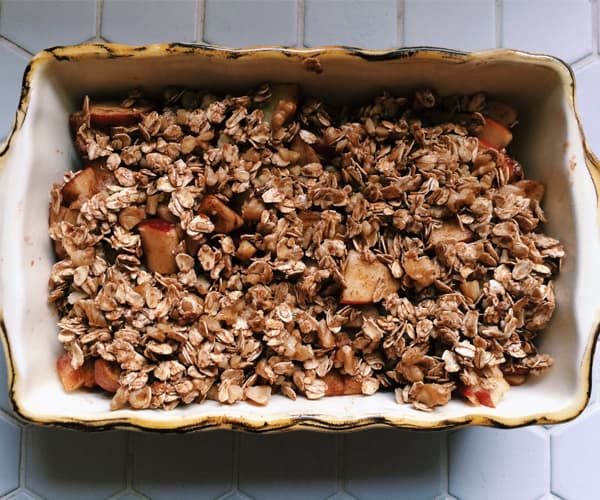 This is the autumn dessert for people who don't like baking. All you have to do is peel and chop apples, mix ingredients together in two bowls, put the spiced apples into a baking dish topped with an oat topping and you're done. Keep an eye on the crisp after it's been baking for 25 minutes; once the apples are soft and the oats are browned, it's ready to devour.
Slow Cooker Baked Apples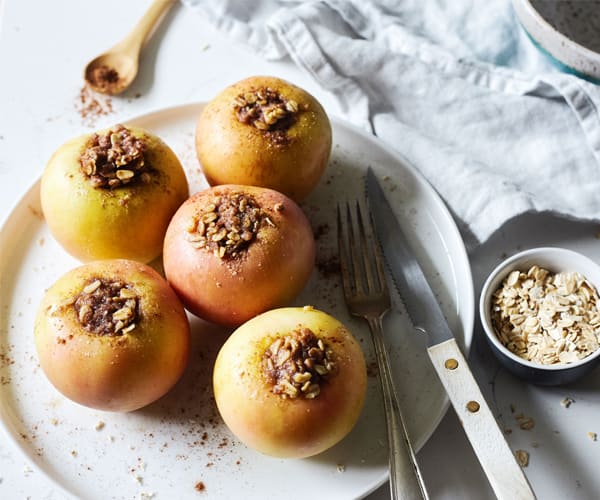 This recipe could be even easier than the crisp mentioned above, and it has built-in portion control. While most of the other traditional Thanksgiving recipes vie for a spot on the stove or in the oven, this dessert can be prepped in minutes and placed in the slow cooker. You can literally set it and forget it for two hours while it perfumes your kitchen with apples and cinnamon.
Apple Raisin Cake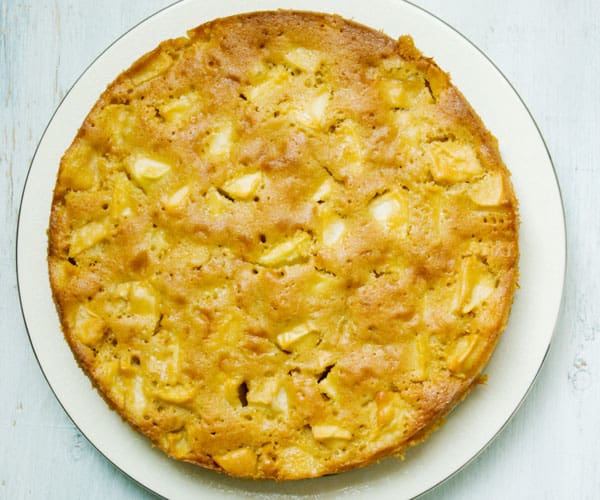 Redolent of an apple Dutch baby or a German apple pancake — minus the puffy exterior — this cake is light, tender, and moist. Instead of butter or vegetable oil, it uses small amounts of extra-virgin olive oil and chopped walnuts to give the cake just enough richness and texture.